God Is So Good coloring book by Warner Press, January 2013 
fiction guided reading book for Compass Media, August 2012
3 children's activities in Thriving Family Summer 2012
3 contracted books for girls with Legacy Press for Kids 2013
Wrote series of 4 nonfiction guided readers for Compass Media, January 2012
Rewriting/editing English middle school textbooks for Korean Publisher, Mirae, January – May 2012
16 phonic books for Lakeshore Learning, February 2011, under pen name of Martin Vega 
Language Arts 5 Minute Fillers, Lakeshore Learning, February 2012
Parent activity in Parents Magazine, March 2011
contributed 4 activities to the summer calendar of Thriving Family Summer 2011 issue
11 Book reviews for the Christian Library Journal
41 Educational activities for education.com
– Here's one of the activities I wrote.
50 Stories for a private school's reading curriculum
Feature magazine article "Grands Across the Sea" in Grands July 2009
– My children were on the cover!
"A Golf Ball Mystery," a rebus story for Stories for Children October 2009 issue
"Christian Authors, Illustrators, and Readers Society, article in Cross & Quill Mar/Apr 2010
Isaac's Train Ride, a children's story in Guardian Angels Kids e-zine April 2010
Lift the Flap Lesson and Seashells Haiku in Berry Blue Haiku e-zine June 2010
A Lunch Mystery, a children's rebus story in Clubhouse Jr. August 2010
Haiku Holiday Gift Bag craft/activity in Berry Blue Haiku December 2010
upcoming article in MomSense
"Sleeping Beauties," a nonfiction article in Clubhouse Jr. September 2011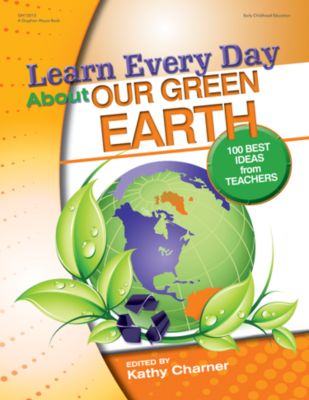 I contributed a lesson plan to this book Learn Every Day about Our Green Earth, published by Gryphon House Spring 2010
February 17, 2010  I was the Guest Speaker at my local critique group CHAIRS:
 Tina Cho will share her journey and tips from being a newbie in writing to actively getting published frequently.
Tina is a former elementary school teacher who started writing a year ago. She is now a freelance writer for education, children's stories, and mom-stuff. In just one year, her work has been accepted for publication by Downey Christian School, education.com, Christian Library Journal, and Grands online magazine. She and her husband have two children and live in Orange County. You may visit her at Tina's Tidbits.